FSX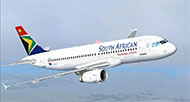 You can expand your flight simulation experience by adding additional aircraft to your virtual hangar. In this section we stock mostly downloadable items, however we also include some boxed products that can be delivered (if you prefer having the physical box). Most customers find that they prefer the download option because they don't have to wait for delivery and can get their hands on the aircraft immediately after purchase.
In this category, we include many aircraft add-ons for Microsoft Flight Simulator X such as large jet passenger aircraft, propeller driven aircraft, helicopters (rotorcraft) and even military and ultralights/gliders. Most of the add-ons are compatible with all versions of FSX, however you may need to download Service Pack 2 or have Acceleration installed for some.
We cover some of the big payware names including Carenado, CLS, Just Flight, FeelThere, Nemeth Designs - just to name a few.
Prepar3D Compatibility: It is well known that most (if not all) aircraft models designed for FSX also work in Lockheed Martin's Prepar3D package as it's based on Flight Simulator X. While some developers have explicitly stated that, some other developers don't mention it. So it's worth noting that FSX aircraft also work in P3D.
Please select a subcategory below.
Categories
New Releases for November
Add-ons on Special Offer
View all specials...