Sell your Flight Sim Addons & Software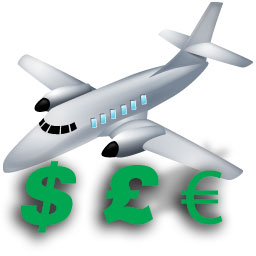 Are you a developer of flight simulation software? Great, because that's what we sell here!
We will list your products on our store free of charge and you will be able to sell your product at a standard commission of 30% to store, 70% to developer. You will receive 70% of the final sale price.
Why Us?
We are backed by a huge flight simulation network, Fly Away Simulation. Your products will be featured directly on the Fly Away Simulation website and in the Fly Away Simulation newsletter. Fly Away Simulation receive over 2.2 million hits per month. The newsletter reaches over 160,000 people and growing daily. We will also run advertising campaigns on the Fly Away Simulation network in prominent sidebar and footer placements.
Commission?
Yes, of course, this can be discussed. Depending on what you are willing to offer - for example exclusivity of your products or linking to your products on SimShack.net directly from your developer website or linking to us in general, commissions can be negotiated. Our standard commission is 70% to developer, 30% to store.
What Will You Give Me?
We do things slightly differently to other stores...
We have a dedicated media production team that creates fully-featured 4K product videos for successful products (some examples here) and we also create 4K unique screenshots featuring the products in stunning detail. We also write and craft unique descriptions for the products to ensure they stand out and stand alone from generic descriptions that are present on all of the other flight sim stores.
We pay to advertise your products, videos, and releases on various platforms including YouTube, Google, Facebook, and Twitter. Our storefront is not the only place your products will be seen.
What about reporting?
We will give you a login username and password that will enable you to log in to your administration and monitoring system.
From here you can do all of the following:
Check orders including viewing order status
View serial number issued to customers for each order
View basic customer details such as name and email address
View your entire product inventory
View the hits (impressions) of your products in order to see what's most popular
View your commission due for the current month and every single month since you signed up with us (historical)
We also handle every step of the order process and make sure that the customer is happy. We provide customer support for everything related to the website, ordering, and general questions and problems, however developers should provide all after-sale support for their products.
How Will I Get Paid?
PayPal payment is the preferred method of payment. Please ensure you have a functional and active PayPal account before signing up with us.
Payments are processed on or around the 15th of every month for the previous month's sales. For example, payments due for the month of January would be paid to you on the 15th of February.
Update March 2020:
We can now offer payment by international payment and SEPA in Europe. However, the recipient will be liable for all transfer fees if using this method.
What Do You Need?
Once your developer account is open with us, all we need from you are the product details.
What we need to open your account:
Your company name (or full name if you are developing without a company name)
Your PayPal account you wish to have your monthly payments sent to (or international bank account details)
A logo for your company for product pages (optional)
Your company's (or your personal) customer support email address of web page URL for your support system
The list of items required for listing a product are:
The installer file to be delivered to the customer electronically (can be installer or ZIP file)
Pack of screenshots demonstrating the product
Full description text and product information
A text file containing a list of serial numbers separated by a line break (optional - only if you use serial numbers with your software).
Video or link to a video that we may download (optional)
We may edit the product text you send us. We may also add to it. This separates our product pages from all of the other outlets your products may appear. It makes our product pages a little more special and stand out.
Getting Started
The First step to get started listing your products with us is to open a support ticket using our support system. Please provide a little information about your company/yourself and your product/product range. When you are ready, you can message us using the email address below.