Training, Manuals & Tutorials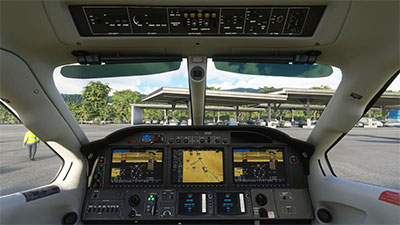 Our complete portfolio of training, tutorial, and manuals/guides for Microsoft's brand new flight simulator - Microsoft Flight Simulator (MSFS) 2020 release.
All of the items listed here are released by reputable training studios such as TopSkills and SoFly - who are industry experts in producing easy-to-use guides and tutorials.
The products listed here include training videos, eBooks, and tutorial documents to complement your virtual flights in the new simulator released by Microsoft.
Many users complain about the lack of manuals and guides not released by Microsoft with the initial purchase. This section aims to cover that by providing supplemental information to complement your virtual flights.
You can learn and train on;
Using MSFS in general from the first load screen
Using ATC with Instrument Flight Rules
Piloting jets and the correct procedures to do so
Learning about VFR (visual flight rules)
Air navigation and correct procedures exclusive to the new MSFS 2020 simulator
Using GPS correctly and glass panels on aircraft
The tutorials and guides here are updated regularly by the developers to conform with the latest releases and updates by Microsoft. Existing customers will be able to download the latest versions from their SimShack account once they are released.
This section is expanding month-on-month so be sure to bookmark this page to stay up to date with the latest releases.
Displaying 1 to 15 (of 15 products)Result Pages: 1
Displaying 1 to 15 (of 15 products) Result Pages: 1